Used Niton XL2 XRF Analyzer
Used Niton XL2 XRF Analyzer for sale including bluetooth barcode reader, bluetooth printer and bluetooth gps
Used Niton XL2 XRF Analyzer for Sale, come including bluetooth barcode reader, bluetooth printer and bluetooth gps.
This Niton XL2 XRF Analyzer still like new in excellent condition. Extremely well taken care and clean instrument, low use on the analyzer with very little signs of any use.
For sale Used Niton XL2 GOLDD XRF Analyzer with Stand in perfect working condition. Come with all accessories, batteries, desktop station, bluetooth barcode reader, bluetooth printer, bluetooth gps, stand
Thermo Scientific Niton XL2 XRF Precious Metal Analyzer
Thermo Scientific Niton XL2 x-ray fluorescence (XRF) precious metal analyzers deliver fast and accurate analysis results in an easy-to-use, robust, and reliable package. Harness the powerof XRF technology and take control of your operations. Whether you are in thebusiness of buying and recycling scrap jewelry, manufacturing precious metal items, or refining, you can be confident that your operations are backed by the pioneer in portable XRF technology.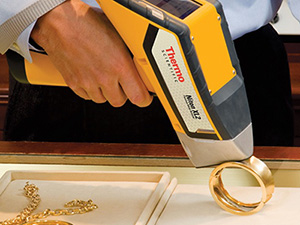 Laboratory-quality Analysis in the Palm of Your Hand
Throughout the precious metal life cycle–from refining to recycling–the goal is always to ensure quality, control costs, and achieve accurate purity analysis. With the volatility and high price of precious metals, even a small variation in composition accuracy can be expensive. Thermo Scientific Niton x-ray fluorescence (XRF) analyzers deliver fast, reliable results–and unlike more traditional testing methods, are completely nondestructive. These analyzers provide you with the ideal method to test the purity and chemistry of all precious metals, with unmatched simplicity, performance, features, and portability. You also get an accurate chemical analysis of tramp and trace elements, which could impact valuation and future refining needs. Take your Thermo Scientific Niton analyzer anywhere. It's your personal field laboratory for dependable elemental analysis that delivers a real competitive edge.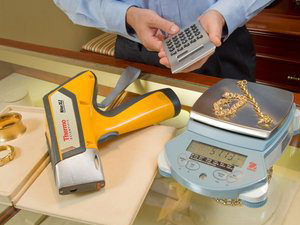 The Instrument of Choice
Just a few seconds – that's all it takes to measure the exact precious metal content in jewelry, coins, and other valuable products using the Niton® XL2 precious metal analyzer. You get all the power of our top-of-the-line instruments in a value- packaged solution.
Exceptionally fast, easy to use – Just point and shoot or close the lid (with test stand). See results in seconds on a touch- screen color display. No need to use any harsh chemicals or acids that can burn your fingers, ruin clothing, and damage countertops.
Fit, form, function – Engineered from the ground up, keeping ergonomics and ease-of-use in mind, Thermo Scientific Niton XL2 precious metal analyzers ship from the factory fully calibrated and ready to use upon arrival at your site. Minimal training is required and our built-in system check helps ensure your instrument continues to run as well as it did the day it arrived.
Nondestructive – Unlike destructive testing methods, such as acid and fire assay, samples remain intact and undamaged
Lab-quality performance – Thermo Scientific Niton XRF analyzers make use of the most advanced electronics and detectors available today. All of our instruments use either silicon PIN (Si-PIN) or silicon drift detectors (SDD), which are also found in large and expensive laboratory equipment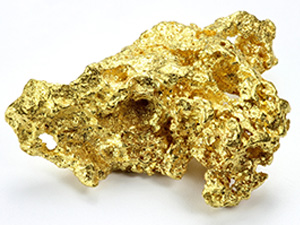 Niton XL2 XRF analyzers provide you with many distinct advantages:
Very easy to use – even by non-technical personnel
Rugged design for real-world industrial applications
Truly nondestructive test
From turn on to trigger pull to results in seconds
Confident analysis with technology from the industry leader
Niton XL2 Series analyzers offer high performance and advanced electronics while maintaining the point-and-shoot simplicity that has been the hallmark of all of our of portable XRF instruments. Sealed against moisture and dust, these analyzers are ruggedly built to withstand the harshest environments – in the field or on the shop floor.
Niton XL2 XRF Analyzer technical spesifications
Weight
< 3 lbs 10.7 oz (1.66 kg)
Dimensions
10.25 x 11 x 4 in. (256 x 275 x 100 mm)
Tube
Ag anode 45 kV maximum, 80 μA maximum
Detector
High-performance semiconducto
System Electronics
400 MHz ARM 11 CPU
300 MHz dedicated DSP
80 MHz ASICS DSP for signal processing
4096 channel MCA
64 MB internal system memory/128MB internal user storage
Display
Fixed angle, color, touch-screen display
Standard Analytical Range
14 elements including all precious metals
Data Storage
Internal >10,000 readings with spectra
Data Transfer
USB, Bluetooth, and RS-232 serial communication
Security
Password-protected user security
Mode
Precious Metals
Data Entry
Touch-screen keyboard
User-programmable pick lists
Optional wireless remote barcode reader
Standard Accessories and Features
Locking shielded carrying case
Shielded belt holster
One 6-cell lithium-ion battery pack
110/220 VAC battery charger/AC adaptor
PC connection cables (USB and RS-232)
Niton Data Transfer (NDT ) PC software
Safety lanyard
Mobile test stand
Optional Features and Accessories
Thermo Scientific portable test stand
Additional battery pack
Wireless portable printer
Barcode scanner
Licensing/Registration
Varies by region Contact your local distributor
Compliance
CE, RoHS