Olympus Innov-X Vanta L XRF
Used Olympus Innov-X Vanta L for sale, Delta Alloy Metals Mode, everything is in good working and cosmetic condition, fully tested, ready to working order, works flawlessly with Niton working standard
Used Olympus Innov-X Vanta L for sale, Delta Alloy Metals Mode, everything is in good working and cosmetic condition, fully tested, ready to working order, works flawlessly with Niton working standard
Vanta Handheld XRF Series: Fast, Accurate, Easy to Use
The Vanta analyzer is our most advanced handheld X-ray fluorescence (XRF) device for customers who demand laboratory-quality results in the field. It provides rapid, accurate elemental analysis and alloy identification for high-throughput XRF testing.
Vanta handheld XRF analyzers are built to be tough. Their rugged, durable design makes them resistant to damage in challenging industrial environments for greater uptime and a lower cost of ownership.
With an intuitive user interface and customizable software, the Vanta XRF series is easy to use with minimal training for high throughput and a fast return on investment. Featuring innovative and proprietary Axon Technology™, Vanta analyzers give you accurate results and help boost productivity no matter the environment or working conditions.
Exceptionally durable under extreme conditions.
Superior analytics.
Optional wireless LAN and Bluetooth for real-time data sharing. Cloud technology enabled.
Intuitive user interface
XRF Applications for your Industry
Vanta for Scrap Recycling Durability for Maximum Uptime and Profitability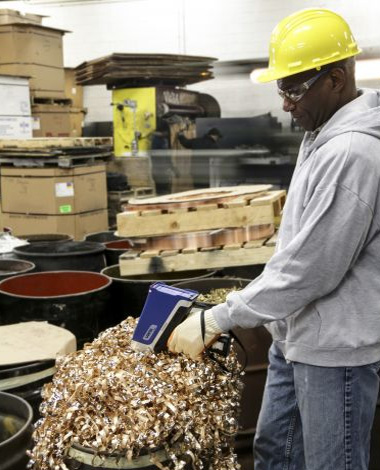 Vanta handheld XRF analyzers for recycling and scrap sorting are IP55 rated to withstand rain, dirt, and dust and are drop tested using U.S. Department of Defense methods (MIL-STD-810G) to help prevent breakages and maximize uptime.*
Every Vanta analyzer for scrap sorting is optimized with software features designed to improve return on investment and help scrap yard owners ensure consistent data capture across their device fleet. Each device comes with innovative and proprietary Axon technology so you get the right answer fast, for high throughput and productivity.
Cloud technology enabled.
With a standard package of 25 or more elements, confidently measure a variety of alloys and metals including:
Non-ferrous alloys
Low alloy steels
Aluminum and light alloys
Copper
Precious metals
Car catalysts
Electronics
Glass
VANTA fro PMI, A Handheld XRF Built Tough for Maximum Uptime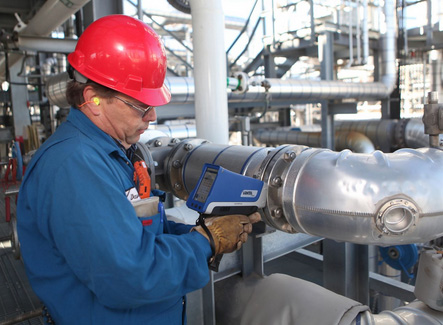 Vanta handheld XRF analyzers provide fast, accurate chemistry and alloy identification in PMI applications including piping, valves, welds, components, and pressure vessels.
Vanta analyzers are essential for:
Ensuring the correct alloy components are installed in critical locations.
Complying with American Petroleum Institute (API) Recommended Practice (RP) 578—Material Verification Program for New and Existing Alloy Piping Systems.
Detecting sulfidation corrosion susceptibility (API RP 939-C).
Evaluating flow accelerated corrosion (FAC) susceptibility.
Discerning residual element corrosion susceptibility in hydrofluoric acid (HF) alkylation units.
Cloud technology enabled.
Vanta for Mining & Geochemistry, Decision-Quality Geochemical Data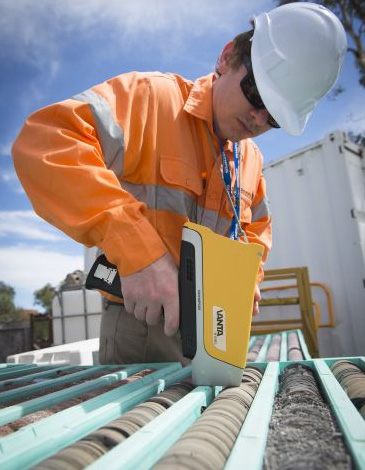 Vanta handheld XRF analyzers provide immediate, on-site elemental measurements for a range of mining and geochemical applications with flexibility across the entire mineral resource cycle:
Greenfield and brownfield exploration.
Ore grade and process control.
Environmental monitoring and remediation / mine closure.
Academic/educational research and teaching within the geological/environmental sciences.
Get a rapid return on investment (ROI) with decision-quality geochemical data that's faster than traditional laboratory techniques. Rapid, accurate decision-making at the exploration stage enables field time to be used more effectively, maximizes exploration budgets, and advances project timeframes. Vanta analyzers for mining and geochemistry feature software designed in cooperation with industry experts and includes:
Integrated GPS for georeferenced exploration and environmental samples.
Connectivity via Wireless LAN and Bluetooth® to send results to base in real time and seamlessly integrate data into third-party software programs. Cloud technology enabled.
Onboard spectra viewing to quickly discriminate spectral overlaps.